Can You Provide Access to Clickx to My Assistants or Employees?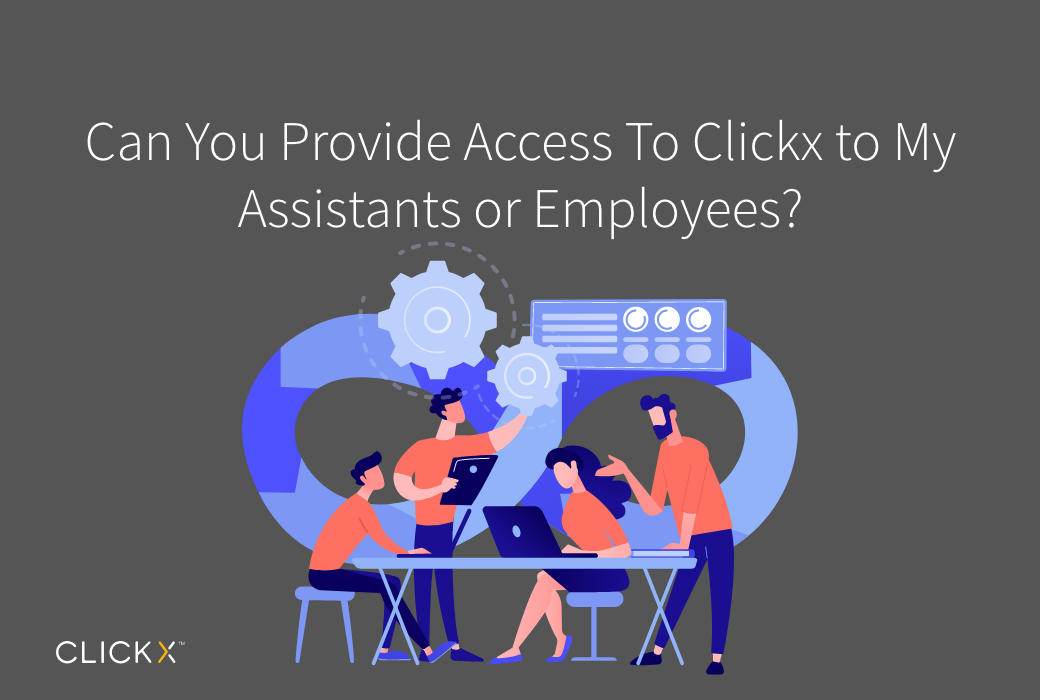 Can you imagine a business setting where every time someone had a crucial piece of information to pass along they had to do it 1 by 1? That you, as a business owner, became a bottleneck to your employees and everyone else that needed to be briefed on new information?
You can take a big sigh of relief now because we understand just how overwhelming that is to think about.
We created the platform at Clickx in a way so that your virtual, in-house, or any other employees you have on your team can go in and gather information as well.
So how can I ensure that everybody is on the same program?
Easy log-in access.
When you sign up as a partner of Clickx you will be granted access to give permission to any number of employees to Clickx. Whether that's a new sales representative who needs to get familiar with our products and plans or an intern that needs to learn the in and out of digital marketing services.
We've even had accountants and financial advisors utilize our platform for our partners to grasp a high-level understanding of potential cost and profit month over month.
Academy.
The academy has allowed our partners to get each of their team members on the same level and close the knowledge gap faster. Whether your team members are brand new and defining SEO for themselves or have been rocking digital marketing solutions for some time, our academy provides everything your team will need to serve clients at a high level.
Check out more videos on our Youtube channel. Let us know what you've found useful and other tactics to close clients and finally kick your agency into high gear!
Ready to See How Clickx Can Help Your Agency?
Reach out to our team where we'll get on a discovery call to assess your agency's needs and see if we can be the partner that can help you reach your goals.
Looking for a community to engage, learn, and grow with? Our weekly advisory board brings new agency owners, as well as those with 15+ years of experience together to tackle everything from winning higher-ticket clients, optimizing your time, and delivering tremendous value.