Drop Servicing: Successful Agency Owner Secret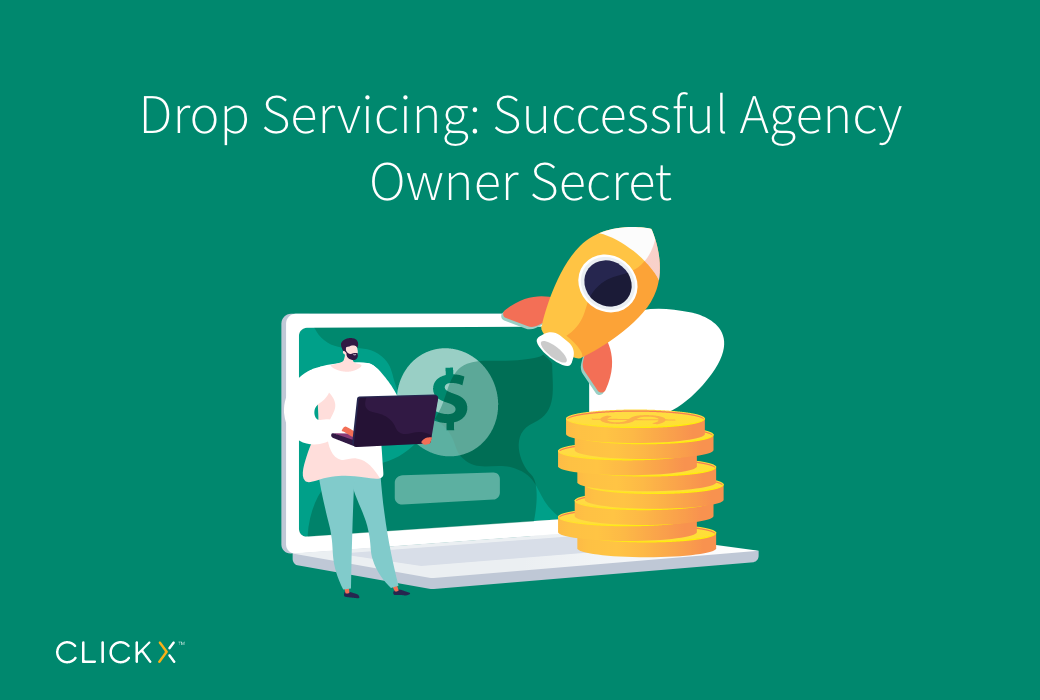 Sure drop shipping allows entrepreneurs looking to make the most bang for their buck. But an even better model allows agency owners to scale with zero overhead or investment. Drop shipping meets Drop Servicing.
What is Drop Servicing?
Drop servicing is a business model where you sell services that you don't fulfill yourself, rather you outsource the work to a freelancer or an agency that completes a project while you're only in charge of selling the service to a client.
That means it's a form of outsourcing or "service arbitrage," which is just a fancy term for reselling. You play the role of a middleman that markets and sells the service to clients, and the service provider completes the project behind the scenes.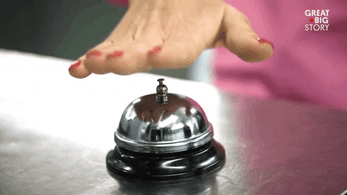 So How does Clickx Replicate this Model?
We're glad you asked.
First things first, many agency owners initially feel morally stagnant about the decision to go forward with a drop shipping model. They feel as if they are going to sell their services to a client, they should be the ones executing the work.
Not to worry. At clickx we've built our model so that we aren't a 3rd party doing your client's work.. Instead, we are an extension of your team.
That means when you're selling a certain product or service to a client, you can simply explain how your team (that's us) executes top-down funnel services (or any other product) so they rest assured knowing your agency is adequately skilled.
The Easy 4 Step Example
The process of starting a drop service business is extremely simple. All it takes is a nice-looking website selling the service you want people to pay for, and then you go out and find someone who will actually do the work.
In four easy steps:
You design a website offering marketing services

Then you promote and advertise the service to get clients

Next, you forward the project details to a service provider to do the work

Finally, once complete, you deliver the work to the client
Drop servicing is all about selling service at a high price and then finding someone to do the work at a lower cost, while you pocket the difference.
What Kind of Business Do Drop Servicing?
The reason why drop servicing may seem so popular right now is that you can nearly drop service on any product or service.
While most drop service businesses offer a digital marketing service of some sort, like web development, logo design, SEO, etc., you can drop service anything as long as you have the two necessary elements:
a person willing to do the work for X amount – Clickx

a client willing to pay even more – Our Partners Clients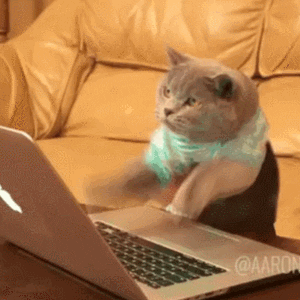 Most Importantly, Drop Shipping is Scalable
Drop servicing allows you to scale your business better than any other way, especially if you tried to do all the work on your own. If you're writing blog posts, posting on social media, and creating ads for your clients you are limited to the number of hours in a day.
However, if you drop ship your agency, you can get paid by the project and payout by the hour. Remember this: Drop Servicing is Scalable, your time is not.
Looking for other actionable insights on growing your digital marketing agency?
Check out videos on our Youtube channel. Let us know what you've found useful and other tactics to close clients and finally kick your agency into high gear!
Ready to See How Clickx Can Help Your Agency?
Reach out to our team where we'll get on a discovery call to assess your agency's needs and see if we can be the partner that can help you reach your goals.
Looking for a community to engage, learn, and grow with? Our weekly advisory board brings new agency owners, as well as those with 15+ years of experience together to tackle everything from winning higher-ticket clients, optimizing your time, and delivering tremendous value.