How Do I Move Upmarket and Attract Larger Clients?
At Clickx we have a ton of partners who serve financial advisors as clients. It makes sense these people have $50,000 worth of investable assets and sometimes even more. However, to earn the trust of a digital marketer, many financial advisors want to start out small.
We advise all of our partners to find a number that both the client is willing to risk – but is also enough for us to get results. Oftentimes that number is around $10k in digital advertising dollars.
Many times our partners will be working with agencies just starting out. Not only is our job to help our clients sell their services but we also act as guides to help them find a price point for their services. In that we have to understand our customers' industry inside and out. Does your partner grow via a monthly retainer or by helping their clients to receive a percentage of money earned?
These are all things to consider when going after clients that want to spend more money. But to get there you have to understand who is willing to spend the money and how you can get them to do it.
What To Consider When Attracting Larger Clients
Do your homework. First and foremost – know who you're dealing with. You can't afford to be sloppy (literally) when it comes to knowing about the CEO and the company you are wanting to attract as a client. Set up Google Alerts to receive information and be ready to converse with your client on the latest. Reference what they're already doing and how it might be expanded on to reach their objectives (often found on their website, annual reports or quoted in the press).
'Royal' Packages. For clients willing to pay top dollar, you might want to consider having an inquire within, presented on your website. Typically these contracts are very lengthy and thus the pricing + details is not in plain sight.
Better Service. A bit of an obvious one, but still important to consider. Not only should you be ready to answer phone calls at any hour, if your client spending $20k a month asks for you to pick up the dry cleaning, get to the laundromat.
Perfection. Okay we will admit, perfection can be impossible to obtain. But you have to expect to be pretty darn close. When clients are willing to spend big money they are going to expect big results. That means the "Test and Alter" method will not cut it. By now you should be an expert for your clients and their business should never be a 'guinea pig' for your digital advertising services.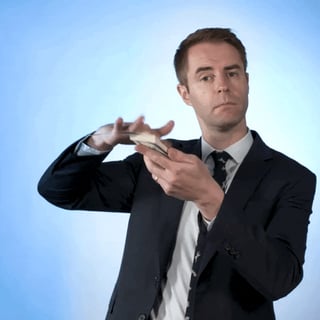 Instead, you should have a portfolio of successful clients and should be able to estimate results nearly flawlessly. For example, when a client spending $10k in the month of July could result in 2-3 new clients, it should happen.
It's a Stairway to The Top
Remember that big spenders are there for a reason. They are very smart and will be able to tell if you're not being honest about past clients or your ability.
Instead work your way up the ladder. Month after month shoot for clients that have the financial leeway to spend top-dollar and don't above doing a little work for free if it means you can get your foot in the door. Sooner or later you'll have proved to be extremely valuable and the client will stick with you and then refer you to friends.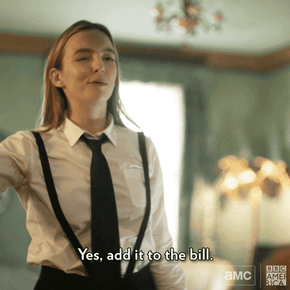 Looking for other actionable insights on growing your digital marketing agency?
Check out this video on our Youtube channel. Let us know what you've found useful and other tactics to close clients and finally kick your agency into high-gear!
Ready to See How Clickx Can Help Your Agency?
Reach out to our team where we'll get on a discovery call to assess your agency's needs and see if we can be the partner that can help you reach your goals.
Looking for a community to engage, learn, and grow with? Our weekly advisory board brings new agency owners, as well as those with 15+ years of experience together to tackle everything from winning higher-ticket clients, optimizing your time, and delivering tremendous value.