How Do You Handle Customer Service for the Clients White-Glove Explained?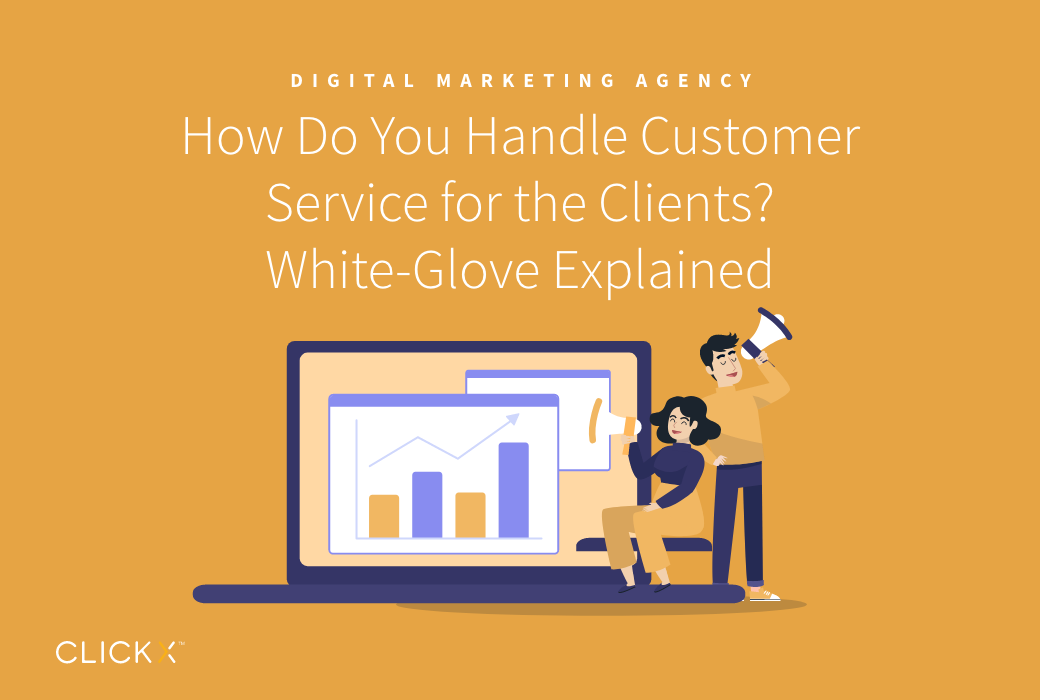 Most people are aware that to be competitive in any industry, you have to have great customer service. Exemplary businesses like Zappo's, Amazon, and Trader Joe's all pride themselves on making sure their customer has an exceptional experience. This kind of attention to detail plays dividends to a businesses reputation, as well its customer loyalty.
It's these principles that have laid the foundation for Clickx White-Glove Service. While this is an optional service, many of our partners have found the extra support from dedicated account managers extremely beneficial. For example, not only has it resulted in higher client satisfaction, agency's are able to take their hands off the wheel and direct their attention to other matters.
Below, we'll lay out what's included in the white-glove service (on a per client basis) and what else might go into consideration when choosing a customer service option.
White-Glove Service Options
Phone-Line and Email
Using Clickx WGS, you have the option to provision a phone line as well as a specific email that will be addressed solely for the helpline. Clients may have urgent requests or simply want an update as soon as possible. They can do so by reviewing their dashboard metrics.
Scheduled Calls
Depending on preferred cadence: weekly, bi-weekly, or monthly report calls; we will schedule a video call with your client and send reminders. There is never any confusion about when to expect updates. This helps our partners avoid phone calls at odd hours and keeps them organized.
Clickx Emergency Line
We also provide our partners with a Clickx phone line for situations that involve immediate needs. If a need is out of the Clickx response hour time frame, we will contact your client first thing upon work hours.
Client Dashboard
The client dashboard allows clients to login 24/7 and gives them complete transparency into their campaign results. If there is one thing a client will turn their back to, it's an agency owner who can't show transparent results. We give clients the tools to understand where every one of their marketing dollars is being spent so they can rest assured knowing your agency is always on the right track.
Two-Step Process
1. Onboard + Kick-off Call.
From the moment your client signs, you have an option to pull in the Clickx team. Starting with the onboarding process, where we show your client how to understand their specific dashboard metrics to answering any questions they may have.
We understand the importance of building rapport and long-term relationships with your clients. We take the time to get to know their specific needs and wants and how to communicate with them fluently.
2. Options for Each Client.
Let's say you have a few big fish clients and a couple of smaller accounts in your current portfolio. You can rely on the Clickx team to handle clients who may have many team members or many needs. You're free to work with the smaller accounts or vice versa if you prefer.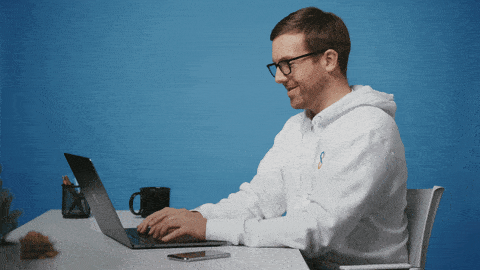 Our Goal is Your Clients Satisfaction
Educate your client. With 15 years of experience in the digital marketing space, we've found the clients who receive the most education, end up staying the longest. We give your clients a full scope into what will drive their business forward and in return they stick with your agency.
Set expectations together. We've also learned to set realistic goals and expectations. We walk them through what they can expect in one, three, and six months. We get everyone on the same page so that realistic objective expectations can be met.
Looking for other actionable insights on growing your digital marketing agency?
Check out this video on our Youtube channel. Let us know what you've found useful and other tactics to close clients and finally kick your agency into high-gear!
Ready to See How Clickx Can Help Your Agency?
Reach out to our team where we'll get on a discovery call to assess your agency's needs and see if we can be the partner that can help you reach your goals.
Looking for a community to engage, learn, and grow with? Our weekly advisory board brings new agency owners, as well as those with 15+ years of experience together to tackle everything from winning higher-ticket clients, optimizing your time, and delivering tremendous value for clients. You'll get real-time audits, valuable insight to bring to your next client meeting, and an inside look at the best tactics, tools, and places for obtaining new clients and growing your agency!