White Label Digital Marketing: Here's All You Need to Know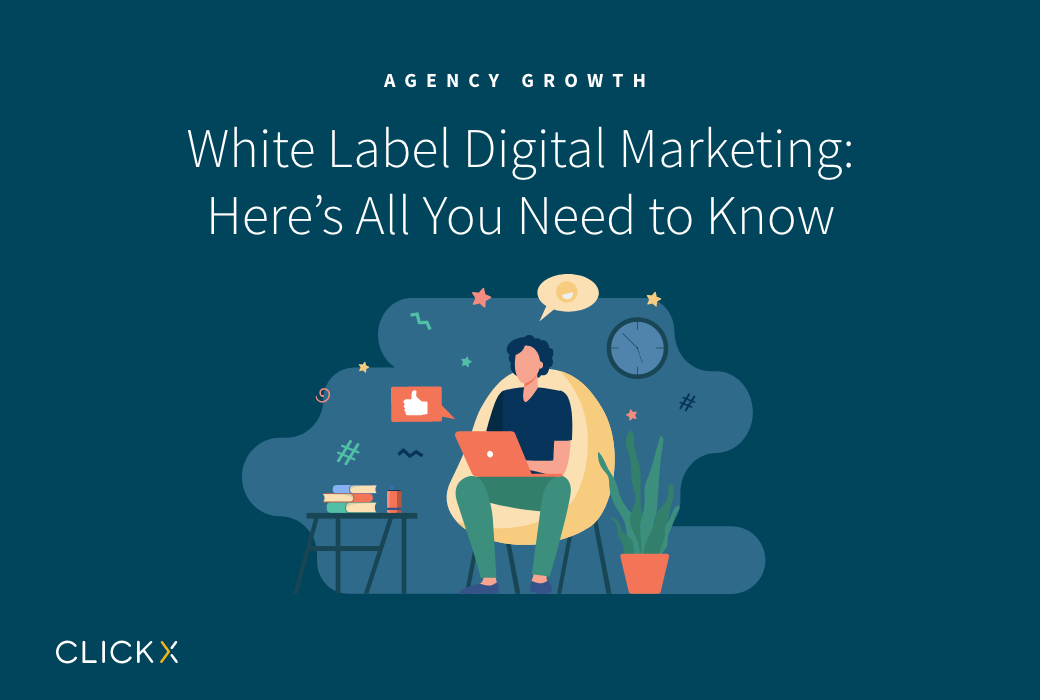 Digital marketing agencies remain stagnant for many reasons — limited expertise, failing to deliver on time, low sales, poor client retention, and so on.
So what can you do if your agency is facing similar issues?
White label digital marketing is a popular solution. If executed correctly, it can be a great strategy for growing a small agency. But most marketers seem to be unaware or find it too complex.
This article aims at providing a simple explanation of white label digital marketing. Here's all you need to know:
What is White Label Digital Marketing?
White labeling involves software or services produced by one company that's made available to other companies (or marketers) to rebrand and sell under their own names.
Using white label digital marketing software, you can generate reports and view marketing metrics on a dashboard. If you want SEO audits, you can automate and generate SEO reports for your client under your logo.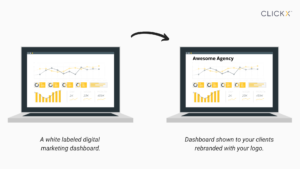 Allowing your clients to view and filter data is way better than sending slides, sheets, and PDFs. So it can be a great competitive advantage.
A few white label marketing softwares come with additional features like SERP rank tracker, SEO audit tool, and CRM. Purchasing different software for these features can be costly. So having them included saves money. Plus, now you get an integrated solution for your marketing services.
In the case of white label services, you can outsource marketing work to a white label marketing agency. The work is done by experts, verified by you, and sent to your clients under your brand's name. You can outsource services like PPC ad campaigns, content writing, competitor research, SEO, and link building.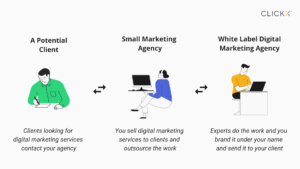 But you may ask: Can't I just hire an expert and do the work in-house? Wouldn't it be too costly to outsource? Is it reliable to outsource marketing?
Well, things are not always that straightforward. There are a variety of reasons why agencies employ white label digital marketing services. Let's take a look at a few of them.
Why do Agencies use White Label Digital Marketing Services?
Digital marketing is vast and constantly changing. You could be the Don Draper of Facebook ads but your client might demand several other things that the agency may not be able to fulfill. It doesn't make sense to lose such clients to a larger competitor when you don't have to.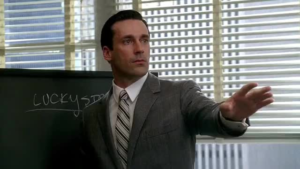 With that in mind, outsourcing the work to an agency with complementary expertise is a valuable option. This way you can focus more on what you do best and the clients get a better service. It is a win-win for your agency and clients.
White label digital marketing can also be an efficient option when you have too many clients to handle. Or in situations when working in-house is too costly and outsourcing gets the job done. You can also consider it if you need external help for a short period of time.
While you can outsource to a couple of freelancers, outsourcing to a white label marketing agency is better when you don't want to manage dozens of experts to get things done.
Having said these, you should choose a white label partner carefully. If you're not careful, it could turn into a nightmare.
How to Choose the Best White Label Digital Marketing Agency
Prefer partnering with companies that have certified professionals. Always ask for proof of certifications and some sample work.
Quality work doesn't come cheap. So when a white label marketing agency offers a low-cost service, keep a healthy dose of doubt.
Make sure that the white label agency is aware of all the rules and regulations. This is important because penalties on breaking social media and privacy laws can be severe.
White labelled services might come with some high upfront costs. So make sure you calculate the ROI.
If you're a small company, partner with white label agencies that share knowledge and provide resources for your growth.
Apart from ensuring quality work, you need to make sure that the white label agency can scale any requirements on demand. It could be expensive to find another agency or freelancer otherwise.
Wrap-up
White-labeled digital marketing solutions can help you get work done faster and look professional. There's no overhead of hiring full-time experts. And you'll have more time for business development.
Clickx is a white label digital marketing platform. Contact us to talk about your marketing requirements.