10 Pay-Per-Click Tips That Save You Money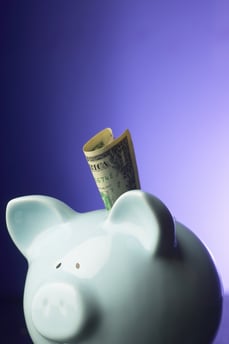 If you're like all people, you want to get the most for your money. Your pay-per-click (PPC) campaign should be no different. Whether you're managing your own campaign or have professionals working for you, it's important to know that you are getting the best return on your investment.
Here are ten tips to keep your PPC costs under control.
Understand Exact Match vs. Broad Match KeywordsWhen creating your keyword phrases, make sure you understand the difference between "exact match" keyword phrases and "broad match" phrases. Google's AdWords allows you to select keywords that are either an exact match or broad match and perhaps not necessarily on your keyword list. Say you offer swimming classes. A broad match approach may have your ad appear for searches on "swimming suits." While they are certainly related, you can't help anyone find a figure-flattering bikini.
Use Negative Keywords to Your AdvantageNegative keywords are an important part of a successful PPC campaign. Negative keywords instruct Google AdWords not to show your ad under certain circumstances. This means that you do not waste money when your ads show up for searches that are irrelevant to your business. A simple example would be using "air conditioning repair" as a negative keyword when you simply sell air conditioning units.
Don't Clump all Your Keywords into one Ad Group They always say not to put all our eggs in one basket. This is critical if you offer multiple related services. For example, if you're a car dealership who stocks several types of car makes, it's best to separate your campaign into different groups – perhaps one for each of the different car makes. This will give you a better click-through rate and more qualified visitors.
Link Your PPC Campaign to Landing PagesA landing page is a highly targeted, relevant microsite. Using landing pages for your various campaigns is an efficient way to increase your conversions. When someone clicks on your PPC ad you have the option of sending them either directly to your website's homepage or a custom landing page. If you send them to your homepage, chances are that they may get lost on your website and leave without finding what they were initially looking for. A highly relevant landing page eliminates this problem by providing only the information related to your ad.
Geo Target Your Campaigns This is especially important if you have a brick-and-mortar store. Geo-targeting allows you to select relevant geographic locations for which your ads will show up. If you offer home cleaning services only to certain areas, you want to make sure that your ad only shows up for those areas. There's no point in you receiving calls from customers who you cannot serve.
Schedule Your Ads Wisely A great thing about search advertising is that you can customize your ads in many different ways. Scheduling your ads is another way to save money on your PPC campaign. If your pizza delivery hours are only between 11am and 10pm, there's no point in showing your ad for a search on "pizza delivery" at 2am in the morning.
Eliminate Keywords that Don't Convert Using conversion code on your site, you can determine the conversion rate of each of your keywords. This may be tricky to understand as there may be keywords that give you high click-through rates (CTR) but have little or no conversion. How can this be? Just because a keyword linked to your PPC ad gets a lot of clicks it doesn't necessarily mean that people are doing what you want them to do. This means that although you may have visitors, they are not making a purchase or filling out a contact form.
Test all Your Ads Make sure you create different versions of your ads to see which ad gets you the most clicks. Try different offers and ad copy for your ads. Testing will allow you to see what verbiage and promotions attract the most visitors. You may also wish to use AdWords extensions to improve the success of your ads.
Limit Content Network To Remarketing VisitorsIf you are using content network display or text ads, make sure you use them wisely, on select websites or strictly for remarketing purposes. Having your banner ads or text ads appear on network sites featuring advertising is only helpful if you are reaching out to an interested audience. Therefore, limit your use of content network ads to remarketing or on websites closely aligned with your business.
Track Your Campaign If you're not regularly checking on the performance of your keywords and your campaigns, you are losing money. Make sure you take advantage of Google Analytics to track the progress and success of your campaign.
A PPC campaign is a great way to attract visitors to your website. Through careful monitoring and intelligent strategies, you can get the most out of your PPC campaign without putting you in the red.